Our Full-Service SPA Partner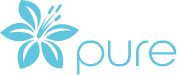 "At Pure, our goal is to cater to your every need, to ensure that you leave with the experience and results you deserve. We strive to be above and beyond every spa experience with services and treatments designed to reflect your unique concerns and preferences. Once you've had the Pure experience, the world looks infinitely better and so do you!"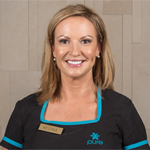 Internationally acclaimed Esthetician Regina Tunney offers a high-end experience reflective of CityView Racquet Club's upscale environment. Earning degrees in Beauty Therapy, Skincare and Make Up Artistry from Portobello College in Ireland, Regina's professional experience spans both continents and includes clients in the beauty, fashion, editorial, catwalk, commercial, television, bridal and wedding industries.
Working as an accomplished Make Up Artist and Esthetician in Manhattan, in the fast-paced worlds of high fashion and beauty, Regina found herself frustrated by the lack of products and treatments that actually delivered what they promised. Out of her frustration grew a commitment to results orientated skincare. Her insider knowledge of the industry further motivated her into gathering a list of treatments and products that she and other professionals depend upon in the beauty industry.
Soon the Pure concept was born – no nonsense, results-orientated services and products, exclusively personalized to provide maximum results for each client. Regina and her team are highly trained, compassionate professionals and deliver unparalleled levels of attention and service.
Hours of Operation
Monday Closed

Tuesday 10am – 7pm

Wednesday 10am – 7pm

Thursday 10am – 8pm

Friday 10am – 7pm

Saturday 10am – 7pm

Sunday 10am – 5pm